You've read our articles about our custom iron works on previous occasions. Today we wanted to share some of that work with you.
You'd have to be living in a cave if you didn't know that Louisville is consumed with "Derby Fever" from April through the first Saturday in May. This past March we were commissioned from one of our customers do design something special for her yard. You see, each year she has a big Derby party on her farm and she wanted something special to spruce up her gardens.
We designed and fabricated this special address sign that expressed the season and her love of the event. This address marker became quite the star of the party. Everyone loved it – especially our customer!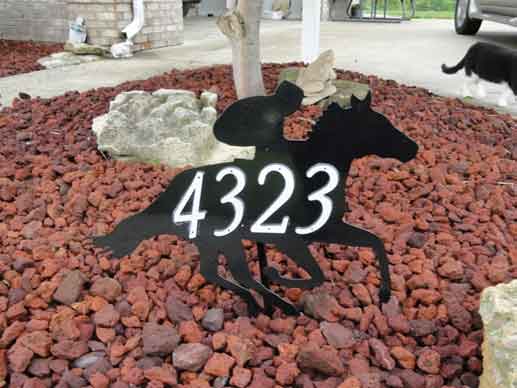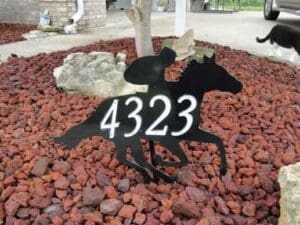 If you are looking for something a bit out of the ordinary, contact us or give us a call today. The Iron Crafters Team is always up for a creative challenge!