One of our customer's in J'Town has been researching quality doors for some time now. They realized that Provia was the way to go! So, they called us up and we came out, measured, delivered and installed!
Provia's advanced nickel vapor deposition technology allows them to create the beauty of wood with the strength of fiberglass. The hand-applied finish really is the finishing touch. This level of beauty and consistency can only be achieved by professional craftsmen who have hand-stained thousands of entry systems. The Provia Entry Door contains a 20-gauge security plate delivers extra strength to your door, helping prevent kick-ins and other damage.
To see for yourself, take a look at these before and after pictures: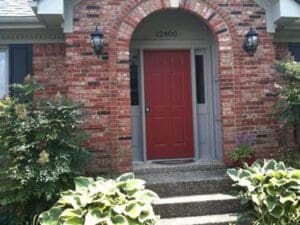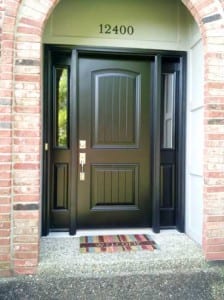 If you want your door to look as good as this one does, then check out our Entry Door Gallery!