Ok, folks…so you think you've got an ugly storm door or security door? Why don't you let the public decide. Iron Crafters LLC is kicking off their First Annual Ugly Door Contest and we want you to enter. Just fill out this form between February 5th, 2012 and March 11th, 2012. If you're the lucky winner, you get a new door. Now that's what we call a door prize!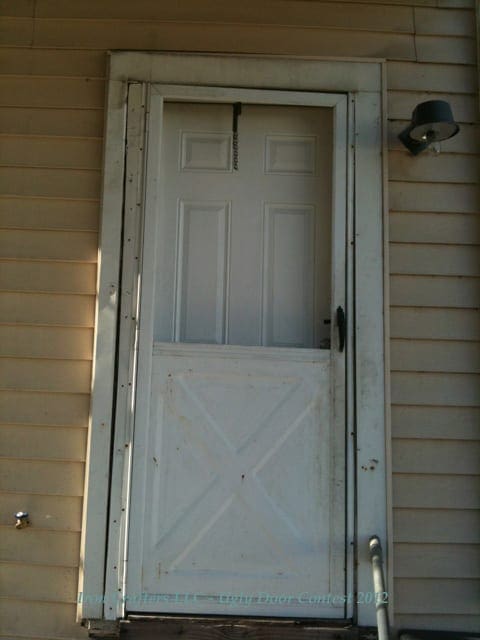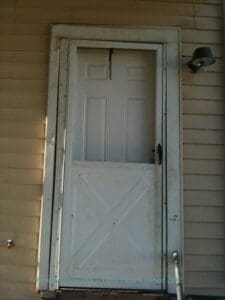 Trust me, we see a lot of doors and there are a lot of real gems out there. For example, take a look at this pic. We like to call it "Open Season." That's because there is no glass in the door and the lock is broken. The door also has a very distinctive high pitched "squeal" when you open and close it. Charming.
Although they say a picture is worth a thousand words a description of your little gem would go a long way in helping us narrow down the finalists. So get your door submitted today…we can't wait to see it!
So, fill out this form and upload a picture of your ugly door. The staff at Iron Crafters will go through all the submissions and pick out the ugliest doors of the week. Come back and vote for your ugly door!