We love showing off our custom work! The team here at Iron Crafters has an eye for detail and design. Here is an example of the work we recently completed.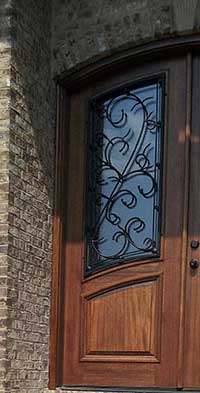 The Story
Our customer has a beautiful decorative door and wanted railing to compliment their front entrance.
The Iron Crafters Solution
We worked our magic to develop the right design, then made the railing to ensure a perfect fit.
The Result
See for yourself, we think it's beautiful and our customer said:
Well Done, Iron Crafters!