We have long heralded the quality of our entry doors from Provia. Indeed they look great but the quality is remarkable. The picture below is a Provia entry door where a thief has tried to gain entry.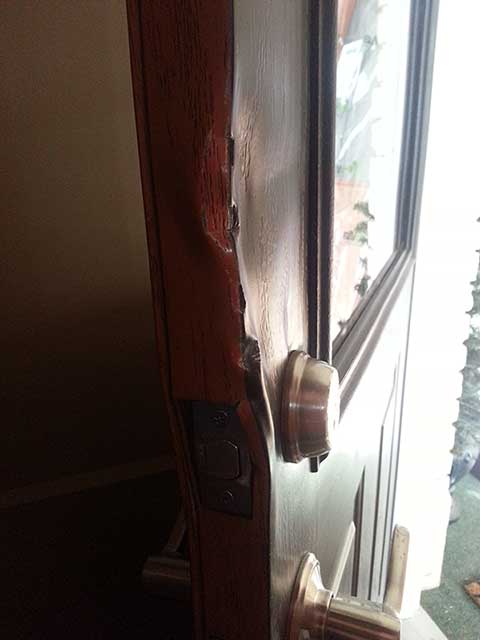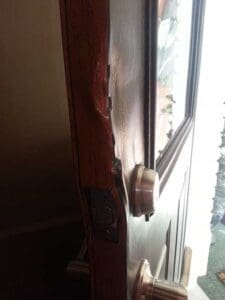 Our guess is the person behind this attempted break-in initially tried to kick the door in and then used some type of pry bar. Despite their efforts, they could not get the door open.
Why you ask? First of all, the overall door is made of 20 gauge steel which is 49% thicker than the typical entry door from a big box retailer. Second, the jamb the deadbolt locks into is reinforced with a 20 gauge steel security plate. Third, the lock and deadbolt area are made with a rigid composite lock block. All this adds up to one secure customer and one very disappointed thief!