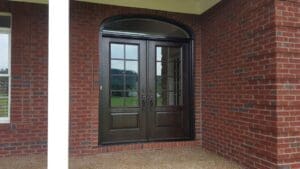 You've made the decision to replace your front door and you're ready to head down to the nearest big box store.  Hold on there!  Before you start your entry door shopping, it's best to consider whether a custom entry door would be the better option for your home.
Most people think of custom entry doors as a solution only for the grandest of homes, new homes or homes where the homeowner wants to make a statement with personalized design choices.
In actuality, custom entry doors are a better fit to replace existing doors, especially in older homes, in situations where one is replacing a very old, original door that was built right on the jobsite, often in a size that isn't available as a standard offering, or where the old entry door has simply worn out.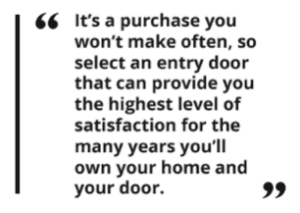 When replacing an existing entry door, ordering a custom-sized door can eliminate installation issues and unnecessary extra work.  Unfortunately, most manufacturers can't turnaround custom-sized doors quickly, if at all, because of automation issues, floor space, or because they're more focused on new construction (where standard sizes are typical).
That's where Iron Crafters stands out from the rest. By building only doors made to order, we can provide sizes, options, quality and service unavailable with any other door manufacturer.
Have a non-standard door opening?  No problem.  Unlike consumer-grade doors, which are cut down to fit your need, Iron Crafters professional-class doors are built to your exact measurements for a better fit and a more secure and energy efficient door.
Choosing a custom entry door with us offers much more than design personalization, it provides the confidence that the door you are installing will be a significant upgrade from the one you are replacing, with better comfort (no drafts), more energy efficiency, more security, better performance and longer life expectancy.
Get Started Today!