Iron Crafters is pleased to announce that ProVia's popular Trending Colors palette for entry doors is now available for ProVia's  storm doors. Now, homeowners can create an even bigger, bolder statement by choosing a matching Trending Color for their storm door and entry door. ProVia's Trending Colors palette features 11 fresh colors inspired by the latest design trends and popular paint colors.
Did you know that bold exterior door colors draw your eye to a focal point for your home? Plus, having a matching storm and entry door color enhances the impact.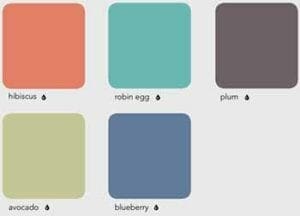 Think about the color of the ocean, the spectrum of wildflower colors, or summer fresh fruit. Iron Crafters and Provia can deliver storm door colors in shades like hibiscus, robin egg, blueberry, and more! Check out these sample colors and stop by Iron Crafters and check out the full trending colors palette that are popular sellers.