Do you have a tall door? This historic home in Crestwood, Kentucky, has a front door that is 108 inches tall. That's 9 feet tall! While that's a tall door, it was easy for Iron Crafters to help this homeowner add a stylish touch to their entryway without sacrificing historical beauty.
While this door is tall, it pales compared to other doors of monumental proportions. Have you been to the National Archives in Washington DC?
There are two enormous bronze doors that mark the Constitutional Avenue entrance. These doors are about 37 feet tall, 10 feet wide, and 11 inches thick. Each door weighs about 6.5 tons!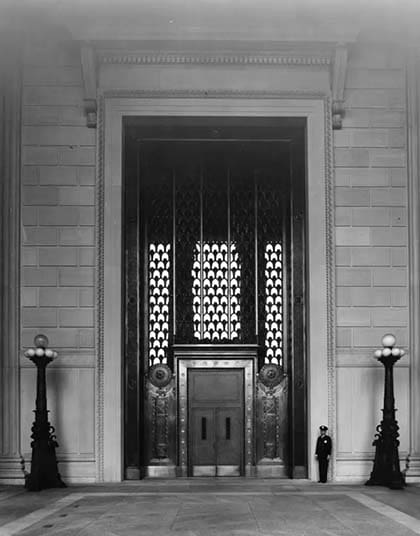 If your entry door is out of the ordinary, call us! We're pretty sure we can handle it!